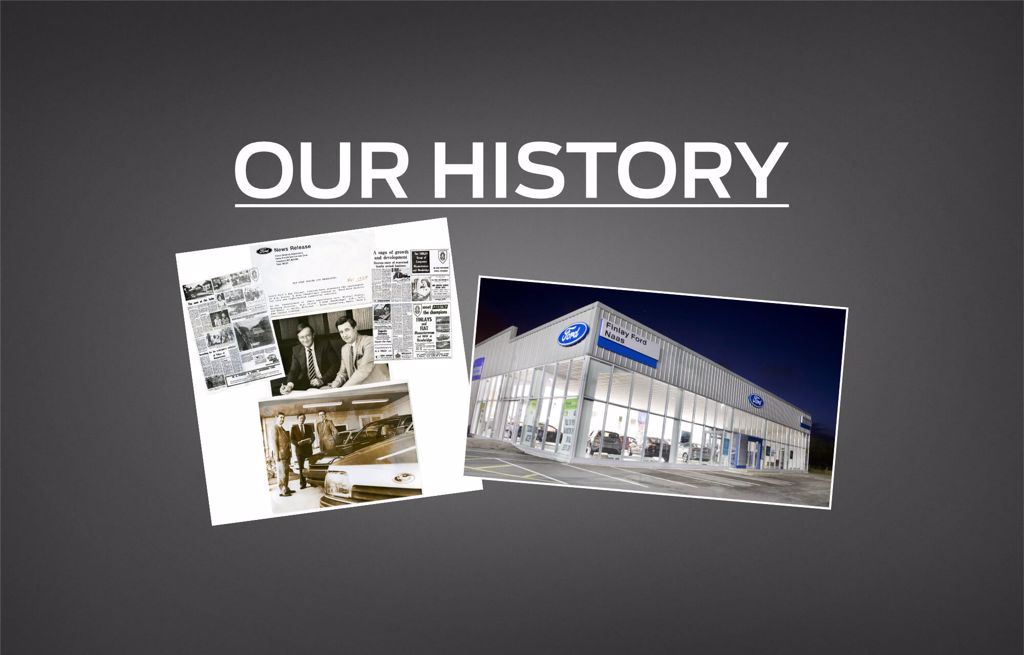 The Finlay Story
The Finlay Family has been proudly serving the motorists of Kildare and surrounding counties since 1936.




In 2016 we celebrated our 80th successful year in business. Since acquiring the Ford Dealer franchise in 1987 our business has gone from strength to strength with a strong customer base in Kildare and Dublin. Our emphasis on Aftersales Service sets us apart from other Ford dealers. It is our commitment to our customers after the purchase that, we believe, is the key to our success. This has lead to strong customer loyalty and repeat business.
Finlay Ford:
Since being appointed main Ford Dealer in Kildare in 1987, we have consistently been one of Ireland's top performing Ford dealers for more than 20 years. We provide the complete Ford car and commercial package including new Ford cars and ford commercial vehicles. Ford parts and accessories and can carry out all repairs and maintenance required by Ford customers.
Finlay Naas:
Finlay Motor Group opened this fantastic new facility in 2008. With an acre of floor space this premises includes a 14 bay workshop equipped to the highest standards, a new car showroom for up to 20 vehicles and a used car showroom. Customers can avail ample parking, comfortable waiting area, refreshments and free Wi-Fi.
For three generations the Finlay family have been constantly working and reinvesting in their business to provide the highest level of service and care to their customers. As the company has grown over the years the focus on customer care and service has remained as our number one priority. Our business may have changed many times in 80 years, however our attention to customer care remains constant.