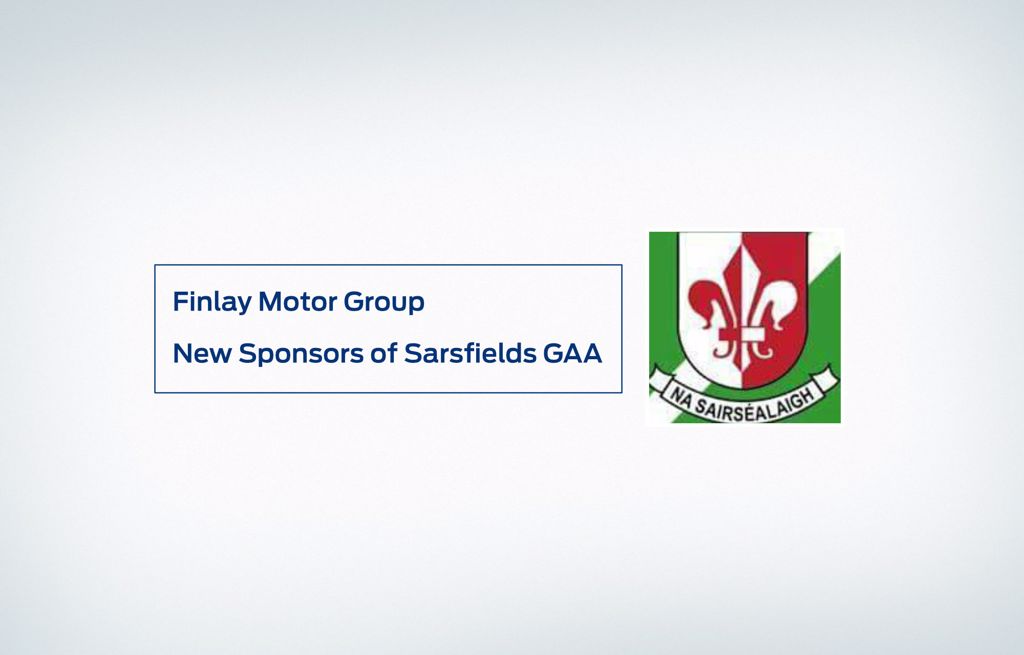 Finlay Motor Group New Sponsors of Sarsfields GAA
Two of Kildare's well-known names in business and sport have joined forces in an exciting sponsorship deal for 2019.
Finlay Motor Group have been announced as the Sarsfield GAA's Senior team sponsor for 2019.
Both Finlay Motor Group and Sarsfield's GAA have a long-standing history in the county of Kildare & being able to join them together is an honour for both parties.
It is an exciting year for Sarsfields GAA with the recent announcement of New manager Dave Clancy and Finlay Motor Group believe it is a great year for the club to sponsor the club.
The sponsorship will see new senior club jerseys branded with the Finlay Motor Group logo, cars on display throughout year at the Sarsfields GAA grounds, and lots more exciting offers and promotions for all involved in the GAA club.
Finlay's are delighted to be able to support a local club as they understand their responsibility to the local community as a leading local business in Kildare.
Both parties are very excited for the alliance and look forward to the year ahead.
News