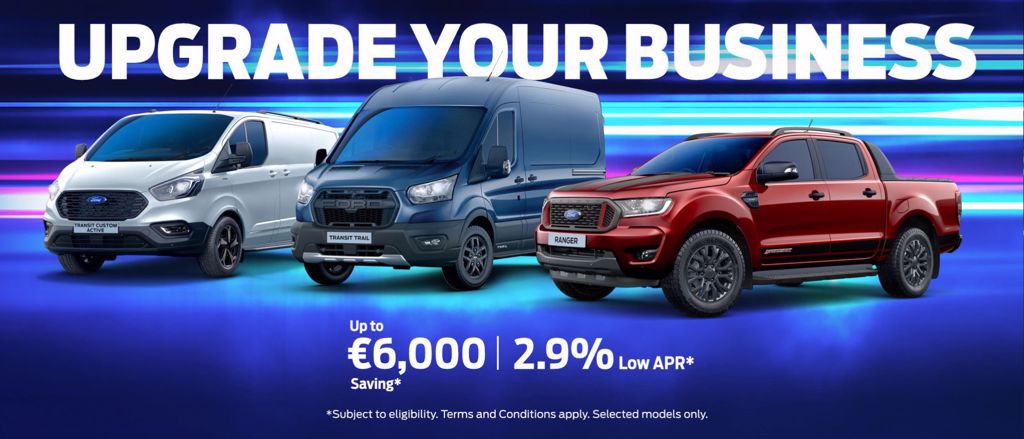 UPGRADE YOUR BUSINESS
Are you looking to upgrade your current van or pick up to a 222? We have two great promotions that might suit you perfectly.
Until 30th September 2022, you can finance selected new Ford Commercial Vehicles on Ford Hire Purchase with 2.9% APR and up to a €6,000 saving*
Our Upgrade Your Business promotion is available on selected vehicles across the range, including the award-winning Transit Custom Plug-in Hybrid and the robust Transit 5-Tonne. We are also excited to add the latest additions to our Commercial Vehicle range, with the stunning New Ford Ranger Stormtrak and the ruggedly handsome New Ford Ranger Wolftrak, all available at our dealerships.
Just contact us using the Request a Contact form and we will be in touch.